Hey Hey! Welcome back for part two of this blog! Get ready to make your practice more profitable with 4 new strategies.
In the last blog, we talked about how to measure your success before and during your use of these solutions. Plus, I gave you my first two solutions that you can use to make your practice more profitable. If you haven't seen it yet, read it here.
As for today's blog, let's pick right back up where we left off, starting with solution #3…
Make it Easy for Your Clients to Pay You
This is equally a business rule as a life rule – make it easy for people to give you the things that you want.
What do I mean by this?
I mean if you want your clients to spend their money with you, remove all obstacles for them, such as bad weather, working late, or simply not wanting to come in person.
If they can't make it into the office, offer online teletherapy. As was proven during the pandemic, a lot of therapy modalities still work over Zoom or Google Meet. Surprisingly, even EMDR works over the internet.
So don't let bad traffic or unexpected events derail your clients from attending sessions.
And while you're at it, why not charge a late cancellation fee?
You may see it as punitive, but most clients will understand and abide by it.
Twenty-four hours is a good rule. If they give you 24-hour notice, you shouldn't charge them, as that's enough time to schedule someone else to come in during that time slot.
Having a cancellation policy incentivizes your clients to be there on time for all scheduled meetings and ensures that you're helping as many people as you can each week.
Lastly, send your clients email and text reminders the day before and the day of their appointments with you. There's a reason a growing number of dentists offices and chiropractic offices are doing this. And it's because reminding your clients to come in reduces the chance that they won't show up and you won't get paid.
Invest some time in setting up customer management software and kiss no-shows goodbye.
Programs and Products to Boost Your Profitability
You don't have to get paid on an hourly basis in exclusion to other ways to garner income. Have you ever thought about how you can add a passive income stream? Distilling your knowledge down into a program or product is one popular way for professionals.
This can be a meditation or yoga series, a journal about your future self, and mindset masterclass, or anything else that speaks to your expertise and your clients' desires.
A good marketer can help you do the market research up front to know what your clients are looking for. And once you have a program or product for sale, your passive income can become substantial.
So, don't wait. If this solution appeals to you, brainstorm a few ideas that could help you make money passively. Here's a good test from marketer Justin Welsh: if you had to make $100 online in the next 24 hours, what would you do?
Do that.
Make Your Practice More Profitable by Writing a Book
This is a great option. Writing your first book shows your expertise, builds an audience, and paves the way for future books. Admittedly, you'll need to have experience and authority to write a good book. If you do, the upside could be great.
Now, you probably won't make a ton of money on a book. Most authors don't. But a book can be leveraged into a local newscast appearance, or a public speech, or a Ted Talk… all of which increase your visibility and bring in new clients.
Because you'll need some experience to write a good therapy book, this is likely a solution for those who are already seeing consistent success in their practice. But the visibility that a book can bring might be what you need to increase your perceived value, and your session fees along with it.
If you want to write a book, I say go for it. Make sure you hire a good editor and marketing agency for your book. Who knows, it could end up being a bestseller!
Make Your Practice More Profitable with the Help of Google
That's right. You can put Google to work for you. More on that in a second…
First, create your website. Set it up so that your site visitors can instantly see a benefit to them. An appealing headline should do the trick, something like "I help you lift the fog of depression." Short and simple works best.
As visitors scroll down your site, they continue to see reasons why you're the best mental health professional for them. These can be near-universal desires such as "more time and energy for friends and family." Or, they can be specific to your specialties – "kick addiction to the curb and take back your life."
At the bottom, you'll have a call-to-action (I.e. "book a session today") and a lead capture (I.e. "fill out your name and email for my e-book 'the 6 Cures of Depression for Middle-Aged Women').
That way you convert site visitors into customers and leads – potential future customers.
I consider the above things to be baseline needs for your business to have online marketing success. But there's more.
Google is in the business of helping people find what they are looking for. So, they reward websites that show Expertise, Authoritativeness, and Trustworthiness (EAT).
Knowing this, you can start developing a blog that gives readers what they are looking for. Depression and eating disorders were among popular searches in 2022 in the U.S. "Therapy near me" is a perennial search term that you should use liberally.
Writing blogs that help readers get what they are looking for consistently will get Google to put you on the first page of search results. And when you're in the top 3 results for, say "therapist near Austin, TX," you'll garner your fair share of site visitors.
Finally, when visitors see that your website speaks to their heart and mind, they'll choose to book your services and not the therapist down the street.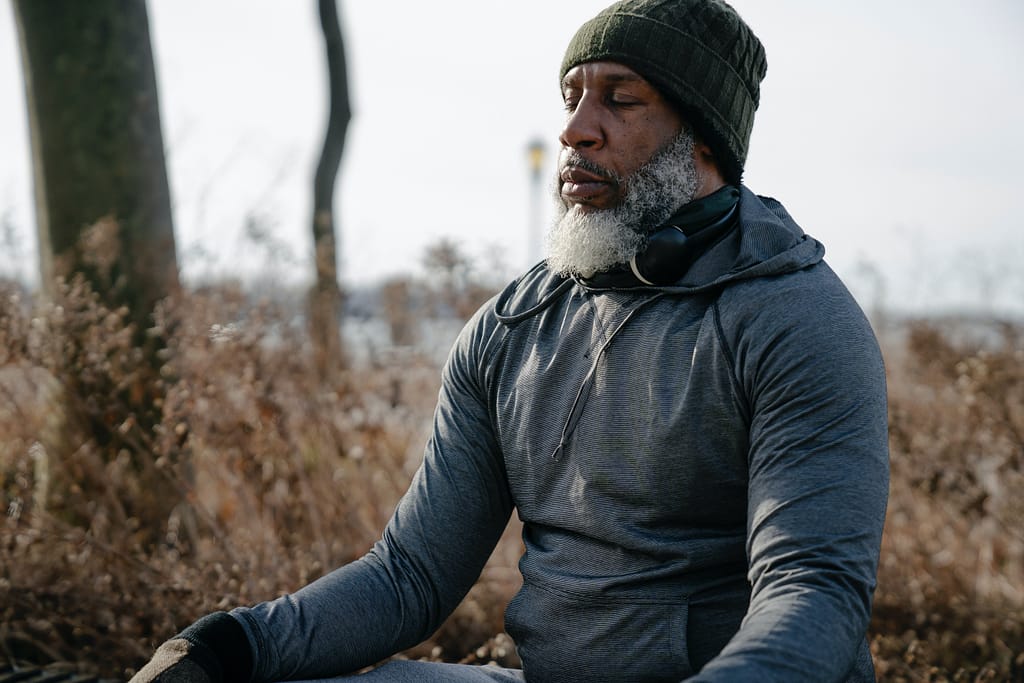 The Easy Way to Make Your Practice More Profitable
There is one hitch though – not everyone can write persuasively. In business, this is known as copywriting (as in writing sales "copy"), and it's a profession over 100 years old.
Most people can write, but not everyone can write to your potential clients' heart and mind. There are established techniques and strategems to do so. That's why I recommend hiring a mental health copywriter.
Oh hey, I'm one of those!
If you want to experience more time-freedom, exiting the feast-or-famine cycle for good, or having time to rest and not market yourself, I can help. I write websites, blogs, emails and more for therapists like you, so you can relax and focus your energies on helping people. In other words, fulfilling your passion!
If you're interested, contact me. I do free website audits to get started.
P.S. I only have so many writing slots available each month. Make sure I can get you what you need by contacting me today. Even if you're not sure, it's good to be in the front of the line when you're ready.