Ever wonder what a mental health copywriter could do for your practice or clinic? It's much more than just filling your caseload and making sure you're profitable…
It's true – copywriting for therapists can fill your caseload.
It can make it so that you never have to accept insurance.
And it can give you your time and energy back when you outsource your writing.
But the real benefits of mental health copywriting are things you might not have considered:
Not having to use your evenings -and leftover energy- to write web pages or blogs
The freedom to not study marketing, SEO, keyword research, or content strategy
Using your time for self-care instead – spending quality time with your fam and friends
And more
When you book the right mental health copywriter, you and your business get incredible benefits.
Let me break it down for you…
First off, what is a copywriter?
If this was a conversation, you would likely have heard that word as "copyrighter."
That's the most common thing I hear when I'm telling someone what I do, usually at a crowded bar here in Austin.
But no, I'm a copywriter. A copy-writer!
Basically, a copywriter is someone who writes "copy." That's another way to say "sales copy," or any persuasive writing meant to get a specific outcome.
The outcome could be buying an online program, signing up for an email list, or booking a therapy session.
But it doesn't only have to come from the mental health realm. Copy could aim to increase takeout orders for a restaurant or mail orders for magazines like Finger Hut, for example.
A websites' homepage needs good copy, starting with a gripping headline. More on that later.
You ever hear of Claude Hopkins?
Claude was the copywriter who made Bissell, Pepsodent, Schlitz Beer, and other brands popular in the early 1900s.
The word copywriter came into use sometime during Claude Hopkins career.
He even popularized it with his classic Scientific Advertising.
(If your copywriter hasn't read this – RUN!)
So, the word stuck, and now copywriting is a profession over 100 years old!
Today, there's many types of copywriting. But if you're a therapist, you'll be looking for some good ol' mental health copywriting.
How Does Copywriting Tie into Mental Health?
As you know, therapy is a business. And just like all businesses, your practice will fail without enough cash flow.
That's where mental health copywriting steps in, wearing a red cape no less.
Great website copy grabs attention, then speaks to your readers heart and mind. It's not long before he whips his wallet out, pulls out his credit card, and says "shut up and take my money!"
But that's not all.
A copywriter for therapists can do more than website copy:
Emails and Newsletters
SEO Blogs
Content Strategy
White Papers
eBooks
Landing Pages
Service Pages
Psychology Today Profiles
Facebook Ads
And more.
So, let me ask you…
Are you concerned that your website copy isn't doing a great job?
Have you recently worried whether people actually want to read your blog?
Are you concerned about the time it'll take to teach yourself marketing?
Do you want to spend more time with friends and family, not worrying about your practice?
A mental health copywriter can take every aspect of marketing off your busy plate…
…and do it with expertise.
Don't Do Things the Hard Way
When you write your own website copy and content, you can look forward to these bad boys:
Having lots of thoughts that you don't really know what to do with
Not knowing what topics to write about
Hitting your head against the wall in frustration
Wishing you were doing something fun instead
Wondering if your copy could be more effective
And more
But if you want to do it the easy way, hire a mental health copywriter! You'll experience:
Effective messaging that attracts the right clients
Lots of free time for yoga, dance classes, hiking and more
Having your family time back, or catching a new movie with friends
Peace of mind and the confidence that comes from delegating to a specialist
Ok, Ok…
I know you're convinced by now.
If you don't NEED help, you sure WANT it.
So, let's talk about what I DO as a copywriter for therapists…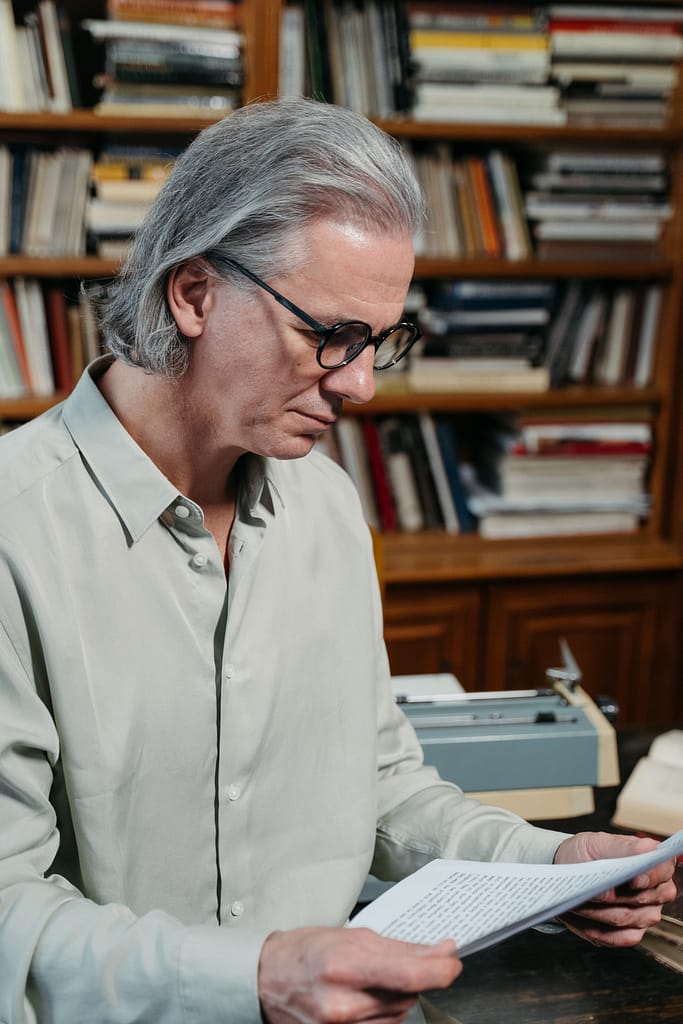 Got Headlines?
The number one thing I do is write amazing headlines.
I'm talking headlines that grab your readers by the lapels and shake them to alertness, saying "this page is for you!"
I hear you saying, "Ok, Brandon. Give me some examples."
I got you.
"You Can Build a More Fulfilling Life"
I love this headline from Manhattan Therapy because it's so simple. And it tells a benefit that the reader can get, which makes him stick around!
"Create an Online Presence You Love to Share"
This is a great headline from Jenny Gill for the same reasons. It speaks to her target audience of occupational therapists and delivers a concrete benefit.
It gives her audience a reason to desire her services right off the bat, before scrolling down the page.
"Attract New Clients with Mental Health Copywriting"
This headline is my own. It's much the same as the others, with one added benefit.
I'm targeting the keyword "mental health copywriting," so this adds to the SEO of my site.
The right copywriter for you will be able to craft a headline with intention and knowledge of SEO.
Alright, enough about website copy and headlines…
What else can I do for you?
One of my favorite things to do is blog, and here's why.
You get more traffic to your site with targeted and helpful blogs, and I get to write about mental health!
Not to make this too much about me, but it's a damn joy researching and writing original content that sounds like my clients.
And when my clients' ranking go up, I feel so proud!
For mental health pros, blogs are a great way to connect with and build an audience, stay relevant, and bring more clients into your practice.
Within 6-12 months of solid work, you could be one page one of Google for multiple keywords.
Let's Break this thing Down
"But," you might say, "Why do keywords matter so much? Why is everyone talking about them?"
So, I'll break it down piece by piece for you.
Let's say you're targeting a keyword such as "How to Calm Anxiety Quickly."
This keyword gets 720 searches per month, according to SEMrush, a popular keyword business.
If you get in the first 3 rankings for that search, you could get from 11-27% of all traffic for that keyword according to one study.
Let's say 10% just for clarity. That means you'll get about 72 views per month.
In twelve months' time, that's 864 people coming to your site!
Now let's say 10% of those people decide to become clients. That's 86 new clients per year!
Next, imagine they pay (an abysmally low) $50 per session with you.
That's $4,300. But that's not all…
Because the average therapy client stays for 12 sessions, you just made over $50K…
…from ONE KEYWORD.
See where I'm going with this?
Imagine if you were ranked on the first page for every search term relevant to your specialties and location.
For example:
"Anxiety therapist in Houston"
"Therapy for OCD in Chicago"
"Couples Counseling near me San Jose"
I hope you see where I'm going with this, but just to be clear: SEO can offer an amazing return on investment over a one year period!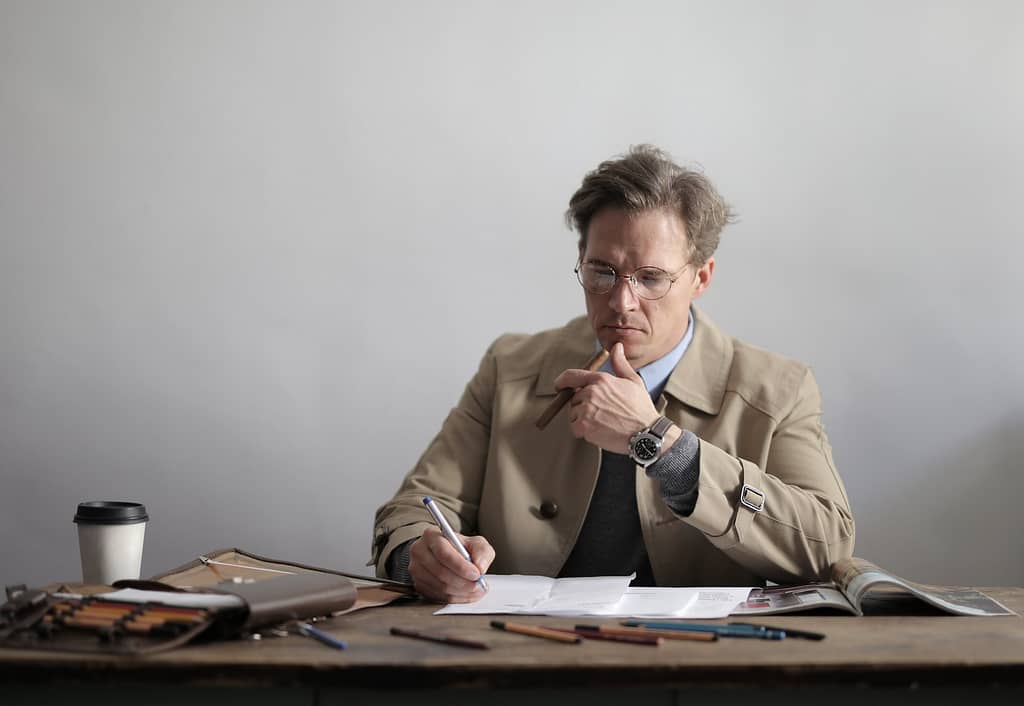 Here's Why so Many Companies Target SEO
With results like the above, it's no wonder so many companies, large and small, are actively targeting SEO. To take it further…
Did you know that 68% of all online journeys begin with a search engine?
And 53.3% of all website traffic comes from organic search?
Therefore, it's only logical to invest in a mental health copywriter to boost yours.
Let me ask you, what would happen if you got your website traffic into the range of thousands of views per month?
Imagine waking up and feeling secure because your website pulls in so much traffic…
…that you must refer your waitlist to other practices!
If you invested in SEO, you'd be in great company.
In fact, almost 70% of marketers want to increase their content marketing budgets in 2023. Hey, that's now!
But Wait, There's More!
In addition to writing amazing web pages and blogs, I act as a content strategist.
This means I'll create a content plan for you to get the most bang for your buck in the long-term.
And still get the most immediate return on your investment in the short term.
But don't think that this will take a lot of your time. I make it easy for you by explaining my thoughts and making recommendations at every point.
For most practices, I recommend targeting what's known as "long-tail keywords" first.
These are keywords that are easier to rank for but that have less search volume.
A good example of this is "depression counseling Austin." This keyword has a keyword difficulty of 14% per SEMrush.
That means it's easy as heck to rank for and soak up your fair share of the 40 monthly viewers. Month after month, year after year.
Get a few of these keywords under your belt and you've just built a never-ending stream of new clients.
So, hire a mental health copywriter and let them do the heavy lifting. You'll feel so content when you're bringing in new clients every month.
They'll even save you time on your Psychology Today profile.
"Overall, I really like the tone and relaxed style of the writing… I appreciate your work and I think you have got a better sense of my tone and messaging already!"
Monique Dunn, CEO and Therapist, Destination Therapy
How to Write a Good Psychology Today Profile
If you're a member of Psychology Today, Therapy Tribe, Therapy Den, or other directories for therapists, a carefully worded bio section can be worth its digital weight in gold.
Is yours bringing in 2-5 new clients each month?
This can be a reality for you going forward.
By using the "spotlight" technique, the people who read your bio will feel spoken to.
Simply, the spotlight technique is focusing your copy on your audience, and not yourself.
Anything that you can say good about yourself should be said through the lens of what it can do for your clients.
For example, if you went to college and became a LCSW, don't bore your reader with that.
Instead, say something like "Because I'm an LCSW, I understand the struggles you may be facing, such as anxiety, depression, and verbal abuse from loved ones."
Or pull on their heart strings with promises such as "I'll help you feel whole again," and "get the love life you deserve when I help you heal your relationships."
Make everything about your client.
In fact, that's the first lesson I learned as a copywriter – nobody buys you, they buy what you can do for them. Use this to your advantage.
Here's another tip, not just for writing a good bio section, but for all copy:
Write for clarity.
It might sound obvious when you say it out loud, but clarity is an absolute essential in your copy.
When we confuse our readers, we lose our readers.
So, center your copy around one main argument or idea.
"Thank you for your thoughts, your work, and your ideas. Thank you for the speedy turn-around."
Lesley Teitelbaum, CEO and Lead Coach, Houston Center for Emotional Wellness
So, you wanna be a Millionaire? Or Putting it all Together
Now you know the importance of SEO for your therapy business. You've also learned a few tips for writing a good professional bio that pulls its own weight.
So, let me ask you:
Are you ready for mental health copywriting that leads clients through the doors of your business?
Are you ready for ease, abundance, and prosperity in the next 6-12 months when I put your content to work for you?
Are you ready to take your time and your life back, and kiss effort and stress goodbye?! Sayonara, suckers!
If you've been following along you'll know just how much I can help you accomplish these goals.
So, let's put it all together, starting with the blogs.
First, I'll write blogs that target easy-to-rank-for keywords which are tied to your location and specialties. These blogs will drive traffic to your website, and the more we have, the better.
Second, the website copy that I write for you will grab your new traffics attention with an amazing headline. This headline will show your reader and benefit and give him a reason to stick around. The body of the website will build trust and inspire him to book your therapy services.
Lastly, your expertly written Psychology Today profile will draw even more clients each month and can bring an immediate wave of new clients.
Result?
You're making six figures working with your ideal clients one year from now.
"I highly recommend Brandon's services. His copywriting for my company website and presentation slide deck directly contributed towards client acquisition for my company. Brandon is extremely easy to work with due to openness to feedback and efficiency."
-Jihad Iqbal, Founder and CEO, Liberate IT Consulting
Packages and Service Rates:
Here are my rates for each of my services:
60 SEO Keywords specific to you for $97
Blogs are $227 per 1000 words
Website copy is $297 per page
Psychology Today profiles are $147
Emails start at $97 each
Mental Health Copywriting Packages:
60 Keywords and Six 1,000–1,500-word Blogs for $1,297
5 Pages of Website Copy and a free Psychology Today profile for $1,497
I offer a free 15-minute consultation call to see what makes sense for your business.
Contact me for a free consultation call.
My Writing Process:
If you'd like to work with me, the process is simple.
You schedule a Zoom call with me and answer 5 quick questions so I have a sense of what you're looking for.
We hop on the call and discuss your project in broad terms. This is a good chance to see if our personalities connect and whether or not we'd like to partner up.
I'll either quote a price at the end of the call, or if I need some time I'll let you know and get back to you within 24 hours.
Once we agree on the terms, I'll send over a proposal.
Upon acceptance of the proposal and 50% deposit, I'll get started on your project!
Most projects have a turn-around time of 5-14 days. This depends on the size of the project and my schedule. Expectations will be clearly communicated in the proposal.
Schedule a free consultation call now.
"As for the piece you've written, overall, I really like it! And I like the personality you've injected into the piece as well… I really appreciate your work on this piece and think it'll make a fantastic & helpful addition to my blog!"
Megan Kelly, Therapist and Business Coach for Therapists, Lykke Counseling
FAQ Section:
What topics can a mental health copywriter write about?
If you're wondering whether I can write for you, here's a list of topics that I have written or can write about:
Self-esteem
Anxiety, Depression, OCD, PTSD
Navigating and strengthening relationships
Anger, Rage, Grief, Guilt, and Shame
Sexuality, Sexual Health, Sexual Trauma
Eating Disorders
Money Psychology, Relationship with Money
How to get better via therapy
CBT, DBT, ACT, EMDR
Psychedelic Assisted Therapy
Couples Counseling
Family Counseling
And more.
What are some example headlines you've written?
You want to be sure I can deliver the goods, so here's a list of headlines from blogs that I wrote:
12 Benefits of Deep TMS for OCD, Anxiety, and Depression
Perfectionism Can Be Overwhelming… How Do You Overcome It?
How Long Does It Take to Recover from Burnout?
Healing from Abandonment Trauma: 3 Things I Learned from Being Cheated On
We Liberate You from Tech Responsibilities (and Headache)
Is Therapy for Black Women Worth It?
How to Overcome Depression with Mindfulness-Assisted Therapy
How Did EMDR Become so Popular in 2023?
Surprisingly, Ketamine-Assisted Psychotherapy is Safe. Here's Why.
Who can benefit from mental health copywriting services?
Anyone directly or tangentially working in the mental health field can benefit. In addition to the major professions, I write for coaches, contribution-based websites, and
Here's a full list:
Clinics
Clinicians
Therapists
Counselors
Psychiatrists
Psychologists
Social Workers
Mental Health Startups
Supervisors and Trainers
Addiction Recovery Centers
Group and Private Practices
Psychedelic-Assisted Therapy Centers
Why is Writing for Mental Health Different?
Because mental health is an industry that can affect your finances or health, Google regulates it strongly. This is called the Your Money, Your Life category, and Google watches it like a hawk.
Due to the 2018 Google Medic update, we know that Google is very picky about what type of content it recommends for mental health queries.
Luckily, a mental health copywriter like me is aware of these hurdles and can guide you safely past them.
To increase your ranking and keep it, I recommend you EAT.
EAT stands for expertise, authoritativeness, and trustworthiness.
When you can prove each of these over time, Google will feel comfortable recommending you for searchers.
For Expertise, Google looks at the author and the main content of your page. Does the author have credentials?
I'm not a therapist, but fear not! According to SEMrush, "quality raters also evaluate for 'everyday expertise,' which means someone is well-versed in a topic without necessarily having expert credentials."
Sounds like me! And I've been doing this long enough to know what Google likes to see.
For Authoritativeness, letting people (and Google) see a track record of great content is enough to get you ranking very well.
And for Trustworthiness, it helps to be clear about who wrote the content, ensure factual accuracy, use good sources, and avoid hiding content behind ads. A secure site connection also helps.
To make the most helpful content, write for the human who will read it. Unoriginal or unhelpful content will hurt your ranking, or your chance of ranking.
Avoid what's known as "keyword stuffing." This is where you sprinkle – no, pour on – your target keywords too heavily. This makes your piece sound robotic and be less helpful to real users.
Lastly, avoid low quality links. It's like how your parents may have told you not to play with certain kids growing up. Google wants to see that you're hanging around the right crowd.
So, aim to get high quality backlinks and this will increase your rank in Google. Some examples include:
The New York Times
Colleges and Universities
CNN
PubMed
Cleveland Clinic
Healthline
The American Psychological Association
And more.