As in any business, some tasks are better delegated to a professional with expertise. This is true when therapy practices are looking to hire a mental health content writer. By outsourcing this critical marketing function, you can see increased online traffic which converts to real-world customers.
In this blog, you'll learn 7 powerful reasons to hire one today. Let's get started.
What is a Mental Health Content Writer?
A mental health content writer is someone who has expertise in writing content for the mental health niche.
They are great writers who write on topics that are helpful to your ideal audience, such as anxiety, depression, eating disorders, trauma, and more.
By delivering high quality information to your audience, they help build that audience and your brand loyalty.
But that's not all. A mental health content writer knows what Google likes to see and delivers it. By following Google's guidelines and best practices, they help you rank #1 for your niche.
And you want to rank #1, because that's where abundance (of clients, revenue, referrals, impact) is.
What Does a Mental Health Content Writer Do?
I can speak from firsthand experience here…
In my work as a mental health content writer and copywriter, I work on these projects:
Website pages (home page, about page, services, etc.)
SEO blogs that drive traffic and educate your audience
Marketing emails for added revenue
E-books and course content
Lead-capture devices, such as an anxiety quiz
Online profiles (Psychology Today, Therapy Den, etc.)
Facebook ads
And more.
Every week, I write these types of content for those in mental health. And over time, I've learned effective ways to develop a measurable positive impact. But more on that later.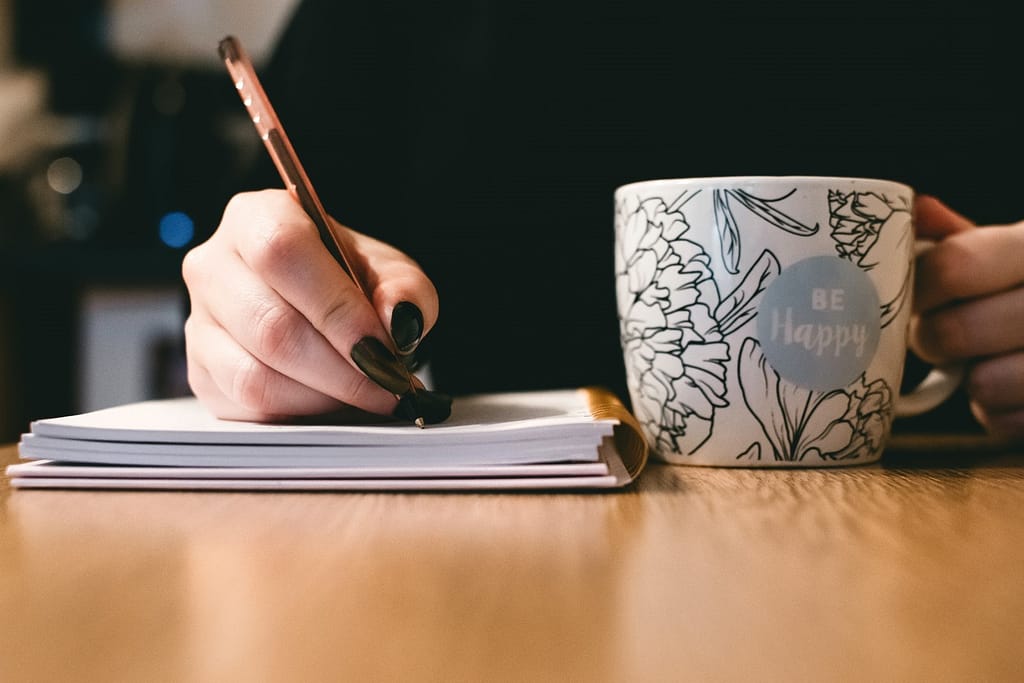 How Do You Make Mental Health Content?
The first step is understanding the industry. You can't write convincingly about a topic you don't have an intuitive grasp on.
But if you're reading this blog, you're probably a therapist yourself and this doesn't apply to you.
The second step is picking a topic. Most of the time, this topic comes from what your audience is searching in Google, better known as keyword research.
By using tools such as Ahrefs, Moz, or Answer the Public, you'll be able to get dozens of topics to write about. Just start by searching your specialty in these tools.
For example, if you specialize in anxiety, search "anxiety" in one of these tools. You'll see common search queries related to this, such as "high functioning anxiety."
That gives you your topic. It's literally that easy.
It's the writing that can be difficult. So, here are some quick tips for writing your blogs.
Quick Tips for Writing Blogs
Keep sections to 300 words or less – this helps you stay focused.
Don't ramble on the intro. Keep it to 100 words or less so you get people into the body of the content fast.
Add images, italics, bullet points, bold text, numbered lists, quote sections, and lots of white space to make your blog easy on the eyes of your readers. They'll bounce if they see walls of text.
Look at the top search results for the topic you're writing on. Try to make your blog a little longer and a lot better than these. After all, we want to be comprehensive and helpful for our readers.
Always use links to your own website and to high-quality sources (this improves SEO).
What are the top ten mental health topics? What should I write about?
If you're still having trouble getting started, it might help to know what the most popular topics are for mental health. In no particular order, they are:
Generalized Anxiety Disorder and Panic Attacks
Social Anxiety
Substance Use Disorders
Eating Disorders/Body Image Issues
Trauma and PTSD
OCD
Mood Disorders (Bipolar Disorder, Depression)
Schizophrenia Disorders
Personality Disorders
Anger Management
The topics that you choose to focus on will be at the intersection of your specialties and client needs.
Be sure to target your ideal client with your mental health content, as this will help you attract more of them.
Okay, enough delay. What are the benefits of hiring a mental health content writer?
Tired of Writing Your Own Mental Health Content? 7 Reasons to Outsource
So, without further delay, here are 7 benefits you can get when you hire someone to write your content.
Help you niche down for better focus
In speaking with me, many clients have been able to find their niche more easily.
The reason this is important is because the days of the generalist are over.
People are willing to pay much more for an expert than they would a generalist.
So, by marketing yourself as the go-to-gal (or guy) for things like anger management, anxiety, depression, or another specialty, you'll stand out.
Another benefit of niching down, is that it focuses your online marketing efforts.
This means you'll rank more easily in Google searches when you specialize versus when you pursue multiple specialties.
As the Russian proverb goes, "if you chase two rabbits, you catch neither."
SEO research to reach #1 fast
The best online writers nowadays are much more than just writers.
They are researchers, journalists, strategists… and SEO researchers.
If you're unfamiliar with SEO, the gist is that it's a way you can see what people are searching for in your niche and give it to them.
By consistently giving people high quality content that answers the questions they're already asking, your website will be rewarded with higher and higher rankings in Google.
And the higher you rank in Google, the more traffic you soak up.
In some studies, the #1 result got 30% of the search traffic. And as is commonly said in marketing circles, if you're not on page one of Google search results, you don't exist to consumers.
The right mental health content writer will help you get your SEO rankings where you want them to be – number one.
Complimentary Backlinks
An experienced mental health content writer also helps your search rankings in another, even harder way.
It's a way that most people can't do themselves, and this is where the unique value comes in.
A mental health content writer can get you complimentary backlinks when they guest post or work with other clients.
This means they'll give your website a shoutout on another website, which shows Google your site is legit.
The more backlinks you get from high-quality sources, the more Google will trust you and allow you to reach the top ranks.
And as we already discussed, the higher your rank, the higher your online traffic, the higher your revenue.
By tapping into your mental health content writers' network of clients, your website will rank faster than any other way.
Educate Your Audience, then Motivate Them Into Action
Another purpose of blogging is to educate your audience.
You might be wondering why this is important.
It's important for a few reasons:
Building trust with your audience which brings more of them in for your services
This same trust can be rewarded down the line if you ever sell a product or course
Bringing in educated clients means they'll be better prepared to do "the work"
Educated clients are more fun to work with
And more.
With properly written materials including blogs, emails, profiles, and e-books, your audience becomes not only educated, but motivated to make a change.
By showcasing your unique strengths and voice in writing, your audience will be clamoring to work with you.
An engaged audience becomes motivated. And a motivated audience seeks help.
Whose help? Your help.
Capitalize on Your Email List
Going back to a previous point, your email list can be a remarkable asset.
If your audience is highly engaged with your content, they'll sign up for your email list.
An easy way to do this is to offer a free quiz result or e-book in exchange for permission to send marketing emails (more on collaterals in next section).
Once your email list reaches a critical mass of a few hundred members, you'll be in a good position to drive revenue through it.
The marketing emails you send can help you sell courses faster, become a New York Times bestselling author (if your list is big and engaged), fill up any empty slots in your schedule for clients, and much more.
Add affiliate links for other products and services, and you'll be making a bit of ad revenue as well.
As you can see, the benefits of using your email list can be massive. So, get started collecting emails today.
Email Sign-up Collateral (Freebies)
One amazing way to grow your email list is to offer something in return.
The most common forms of this are answers to a free quiz, and a free e-book in PDF format.
When you give prospective clients a reason to sign up and let you market to them, you increase your chance of converting them into a paying customer drastically.
Another reason this works is basic reciprocity.
You've given them something, and now they feel compelled to return the favor.
Your mental health content writer will be able to come up with ideas for different collateral you can use to build and monetize your email list.
Did someone say… six figures?
Hone Your Psychology Today (and Other) Profiles
Lastly, the 7th benefit you can get when you hire a mental health content writer is one you can use forever: your online directory profiles.
With a compelling directory profile, you'll be bringing in new clients week after week, month after month, year after year.
Because most therapy clients stay for 6-20 sessions, just 1 new client pays for this entire service and then some.
You're going to be on Psychology Today, Therapy Den, Therapy Tribe and others anyway… so why not make them work for you?
A mental health content writer can help you put these assets to work for your business.
Don't lose these 7 benefits of hiring a mental health content writer. Hire one today. And remember, these aren't the only benefits…
Bonus Benefit: The Importance of Headlines
Did you know that it's common knowledge among writers that your headline is responsible for 80% of the success of any piece?
It's true. And the reason is simple…
If people don't like the headline, they aren't going to read the rest of the piece. If they don't read the piece, they aren't going to know what you're selling, and so they won't buy it.
By crafting intentional headlines, you can get clients to read your entire website, blog, email, and more.
This way, you bring in more clients and more revenue to your business.
So, how do you write an eye-catching headline?
Focus on transformation
Show your reader the next level you'll help them unlock with your services. Here's two examples:
Go From Anxious to Confident in 11 Sessions or Less
How to Beat Anger for Good and Have a Peaceful Holiday Season
This is a simple but effective hack any mental health professional can use to make their writing stand out.
And while we're at it, always keep your reader in mind.
If you offer therapy for families, say it! If you only work with middle-aged males, say it! And if your specialty is helping single mothers deal with emotional abuse… SAY IT!
This goes back to benefit #1 – niche down.
By speaking directly to a specific audience, you make it easy for your ideal clients to say yes to working with you.
It's in being vague and trying to cast a broad net that we lose most prospective clients, ironically.
Developing a Mental Health Content Calendar
If you're serious about getting the most value from your content, here's an effective strategy anyone can use.
To have maximum effect for your content, focus on one channel of distribution until you get the hang of it.
For example, if you publish a weekly blog about mental health, pick one social media platform to share it on. In this example, we'll use Instagram.
By publishing to your website and sharing on Instagram, you'll drive more traffic and sales to your business.
But because the rules of the game are different for different platforms, it takes time to get accustomed to each new platform.
That's why even the best content strategists recommend starting with one method of distribution.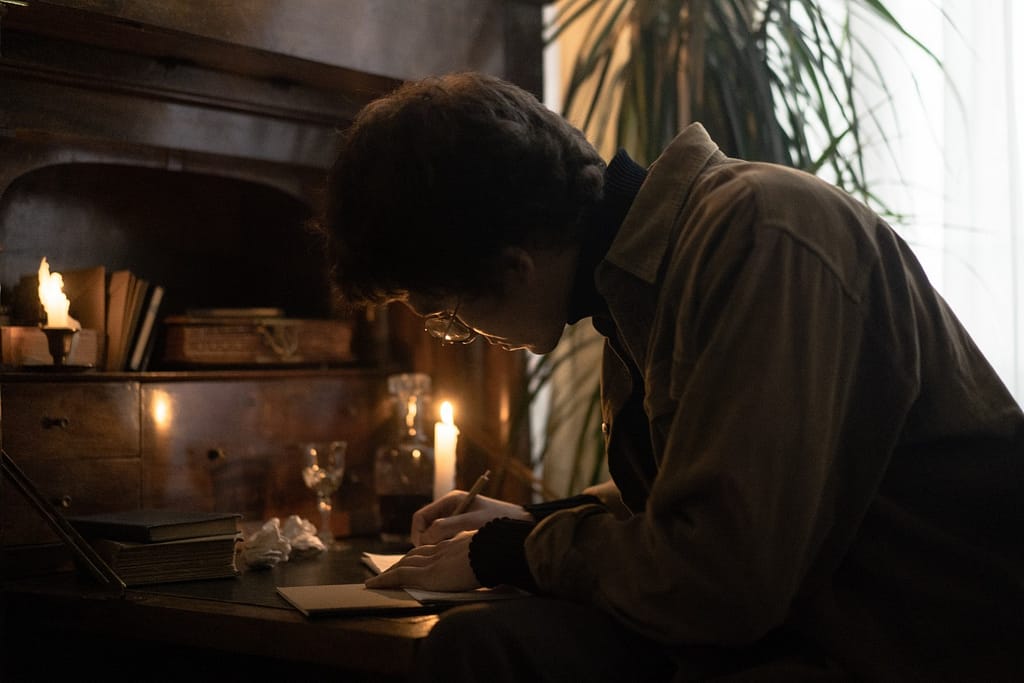 You'll have to take your content and repurpose it for the new channel.
For Instagram, this usually looks like a slides post with the headline and a few slides about the content, ending with a link to read more. Posting the link to your story and bio section will help more people see it as well.
Whatever distribution method you choose – Facebook, Instagram, LinkedIn, Twitter – stick with it until you feel you've got a solid grasp on what works and what doesn't. Then add another channel.
Developing a mental health content calendar will help you schedule and prioritize your content.
This can look like uploading blogs to your website and posting them on social media every Monday, sending emails M, W, F, and batching your social media caption on Tuesday.
Developing a content calendar shouldn't be complex. But if you stick to it, you'll be reaping the benefits for a long time coming.
The Lazy Therapists' Way to Great Mental Health Content
To get started on your own mental health content, use the tips I outlined below.
Or, if you're ready to delegate this critical business task to a professional with expertise, consider hiring a mental health content writer. Mental health awareness month content ideas will be very helpful to have in May 2023, so don't wait.
As a mental health content writer myself, I know I can get your business to the first page of Google with enough time and energy.
To get started, contact me and we'll set up a free Zoom meeting where we can talk all about your project and goals.