If you're looking for the powerful benefits of a therapist website writer, this post is for you. By the end, you'll know exactly why you want to hire a mental health copywriter to write your website for you.
So, whether you're new to working with copywriters, or you've not been impressed with previous hires, this post will teach you 7 benefits to look for. You'll come out with a deeper understanding of how the right website copywriter can help you.
But before we begin…
What does a therapist website copywriter do?
While a mental health copywriter (like me) can write anything from blogs to emails to Psychology Today profiles to more, a website copywriter adds web pages to the mix.
This can be your homepage (which needs a killer headline and tons of benefits), your service page(s), your about page, a FAQ page or section (also a great SEO opportunity), and others.
Not only can a website copywriter write the dang things… they can tell you which dang things to write!
…and which ones to drop like dead weight.
I'll talk about a cluttered website that I rewrote 3 pages for below. For now, let's get started on the 7 benefits of hiring a copywriter for your therapist website.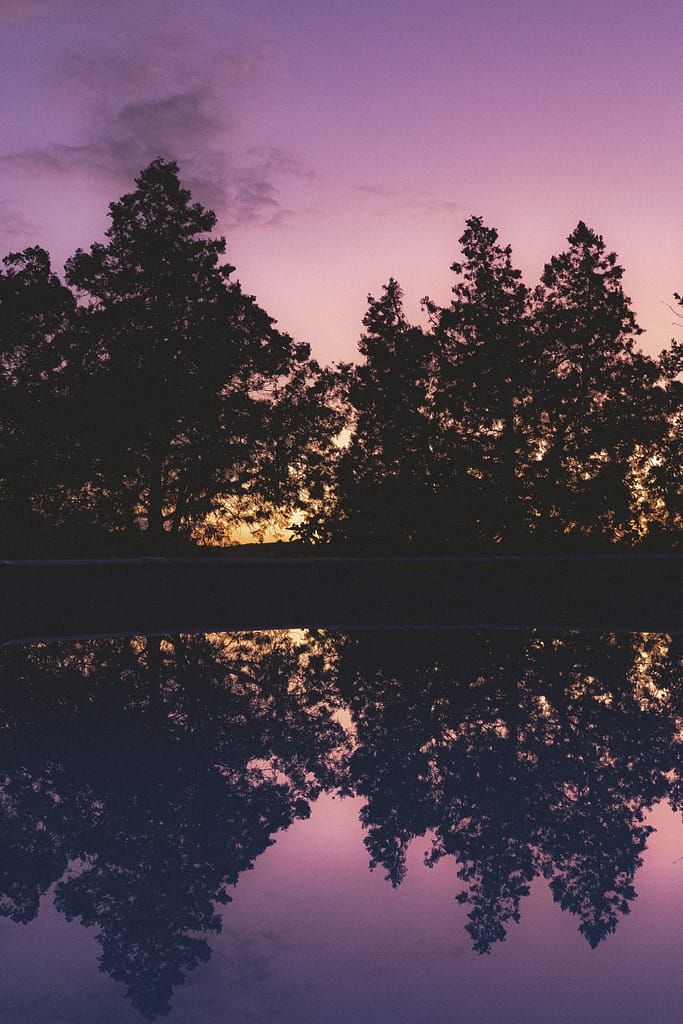 Which benefits of a therapist website copywriter excite you the most?
Improved headlines
For one, a killer headline. Not just any headline will do – you need one that stops your reader in his tracks. One that promises a strong, clear benefit to using your services.
Here's an example: I recently rewrote the homepage for a therapist in Austin, TX (who I'll leave unnamed). Her original headline was the name of her company. That might attract two people – her and her mom who loves her dearly – but that's not attracting the hundreds of people per month who click onto her website and quickly "bounce" off.
And no disrespect to her. She's an amazing person who'd run laps around me if this was a therapy contest. But as a copywriter, all I'm saying is I know a good headline when I see one. And this one needed improvement.
So, what did I do? I took a deep dive into her services and audience. Then I came up with the headline "tools to rebalance your thoughts, your emotions, your LIFE." This headline works well for a few reasons:
The word "rebalance" speaks to her audience (she offers resilience trainings)
It shows a clear benefit. Your life will be back to normal with our help!
It's short enough to read with a quick glance.
Moving on…
Increase your readability by decreasing your reading score
As the famously successful copywriter Joseph Sugarman said, most people like to read at a comfortable 5th-6th grade level.
And you wouldn't believe it, but I've seen sentences that register a 24.8th grade reading level. That grade doesn't even exist!
So, you may be wondering how I know this. The answer is that I use the Flesch-Kincaid reading score calculator for all pieces of copy I write or rewrite.
You know, recently I worked as a copywriter for a therapist in Houston. I wrote 3 pages from scratch about her special areas of focus. And when I was done, I was at an 8th grade reading level. It happened to be fine as she targets attorneys, doctors, and other professionals. But it hurt my poor little copywriter's heart.
A major benefit of a therapist website copywriter is that they'll reduce your reading score so your site reads like an enjoyable novel. And never like a college textbook or research paper. Bounce!
Give you tips on design and layout
I'll use yet another example for this benefit. One therapist hired me to do an audit of her website. The first thing you see is a big, somewhat attractive logo with her company name on it. After scrolling down, you get a decent headline "a place for healing, growth, and trauma reduction."
Not bad right?
Except the headline needs to be visible right away.
Think about sites you've been on. If they don't communicate a benefit to you right away, what do you do?
Bounce!
So, don't let your website suffer the same fate!
Set your headline and lead up so that they're clearly visible without scrolling. That way, your reader will know instantly if he's on the right page or not. Taking away the burden of wondering if it's the right site for him will get him to stay. And a killer headline will get him to read, hopefully down to your contact form. Did someone say… sale?
Can help you simplify your menu and layout
As a mental health copywriter, I love helping therapists and counselors simplify their website menus. The basic setup I recommend is Home – Services – About – Blog – Contact.
This setup is clean and easy to navigate. It's bookended by Home and Contact. The home page sells your services with a killer headline from step one and a litany of benefits for your clients when they choose you. And the contact page catches the eye at the end of the menu. The goal is to get them to contact you after all!
The About page endears you to your clients with a compelling, maybe relatable story. The blog helps your readers with useful content and (if done right) boosts your SEO rank.
So, there's no need to describe your pages differently. There's a decent chance the reader may get confused. And your services don't need to be named in 3 or more tabs. Just have them drop down when people put their mouse over the services tab.
The goal for your menu is to be clean, easy to navigate, and straightforward.
Another benefit of a therapist website copywriter: Gets your bullet-points looking fine
When people see a benefit to them in your headline, they keep reading. But they'll need to be continuously told about more benefits to choosing your services if you want them to read the entire page. And that is what you want.
Some example benefits include:
Clear the fog of depression
Have more energy for your spouse and children
Get your mojo back, dude!
Rank on the first page of Google for your city (oh shoot, this isn't supposed to be about my services)
These contrast with the cliches I see more often than I'd like, such as:
We're the best therapists!
Feel like a million bucks!
We do xyz therapy method!
The key takeaway? Talk about your readers' self-interest, not yours.
You'll book more services that way.
Constructs a clear, relevant, and persuasive call-to-action
At the bottom of every piece of persuasive writing, you need to tell your readers how to pay you, or sign up for a service. This can be as simple as "click the button below to schedule a free consultation."
With it, you'll have conversions. Without it, you make it hard for people to spend their money with you.
Helps design your contact form for max persuasiveness and a streamlined intake process
To be honest, I recently stole the layout from my favorite contact form. It goes far beyond asking for a name, email, and message. It asks for phone number, days and times of day for availability too. A well-thought-out contact form can streamline your intake process.
Strong Benefits of a therapist website copywriter
Do these 7 benefits of hiring a website copywriter for your therapist website entice you?
They should.
By hiring a mental health copywriter to write your website as persuasively as possible, you reach the right audience and avoid the wrong one. Then, the right audience becomes your client base. Cha-ching!
Check back next Thursday February 8th, 2023, for a new blog post. I don't know what I'm going to write about yet. But it usually has to do with whatever I'm working on and learning about that week.
And let me know which benefit was thought-provoking for you in the comments below!
-Brandon Grill
P.S. If you need a copywriter who can write your website for you, reach out to me. I do this stuff every day (SEO Blogs too). Email me right away at naturebrandon@gmail.com