Every therapist, counselor, LMFT and more wants a full caseload. They want a full waitlist too if they can get it. But they need tools for getting new therapy clients… this year and beyond.
The good news is that when you know what to focus on, attaining your practice goals becomes much easier.
In this blog, I'll tell you the 6 tools that you need for your mental health practice to prosper. 
These tools will help you avoid burnout, get the most out of your efforts, and leave enough time at the end of the day for you to do some self-care.
So, let's jump right in.
Tool #1: SEO Research
First off, what is SEO? It stands for Search Engine Optimization. SEO answer's the question, "how do we build our content so that it gets found on Google and is helpful to my audience?"  
It's a lot easier than it sounds. More on that in a second…
Before we get to that, why is SEO Research an essential tool?
When you figure out what your potential clients are searching for, you can give it to them. The more you give people what they want, the more they'll be obliged to spend their money with you.
This is why SEO Research is the most important starting place for your marketing efforts. It informs your website and online content, and gives you clues to what your clients want from you.
How to do SEO Research?
There are tons of tutorials online, most of which are insightful.
Personally, I started by purchasing an account with Answer the Public for $99/month. But there are free versions as well. For instance, you can get ten free searches on Answer the Public and UberSuggest each day. 
Whatever you do, it's important to spend some time up front getting this right. It could make or break the success of your marketing efforts.
Quick Tip on SEO Research for Therapists
If you want the nuts-and-bolts version of SEO Research, brainstorm a list of 25 things that your ideal clients might be searching for. Then type them one by one into the Google search bar. Before you click enter, see what Google suggests for you to search.
For example, if you type in your specialty, perhaps "EMDR," Google suggests "EMDR Therapy," "EMDR Tappers," "EMDR Therapist Near Me" and more. If you specialize in EMDR, these autosuggestions will be very useful to you.
Rinse and repeat for each "keyword" on your list. Write down the Google autosuggestions that make sense for your products and services, then use them when creating new content like blogs, or your website.
Which brings me to tool number two…
Tool #2: Your Website as a Tool for Getting New Therapy Clients
Your website can either help you…
Or have a negligible effect on your bottom line.
As a mental health professional, your website is an amazing tool for getting new therapy clients.
When your potential clients visit your website, what do they see? A poorly designed layout? Typos and grammar mistakes? Words that don't pull on their heart strings?
Or do they see a masterfully written, compelling home page?
A headline that grabs their attention and doesn't let go?
Bullet points that showcase what you can do for them in a way that inspires them to request your services? 
The difference between a killer website and a bland one can be the difference between dozens of new clients and more of the same-old, same-old.
Another difference is in your confidence. I recently read a story about a therapist who would always feel the need to give caveats when directing people to her site. "It's under construction!"
But that won't be you once you take advantage of your website's potential.
Get The Help You Need Today
I recommend hiring a mental health copywriter, a copywriter for therapists like yourself. They are trained to sell via the written word.
A mental health copywriter can position you in the best light and attract new clients.
As a mental health copywriter, I can spotlight your unique skills and credentials, while I speak to your prospect in language he understands. 
That brings in more clients, week after week, month after month, year after year.
The beauty of getting your website right is two-fold.
– You never have to do it again if your mental health copywriting has the timeless principles of copywriting.
_ You'll be bringing in new clients for years to come.
If you're interested in having me write your copy for you, use the contact form to send me a message. I'll get back to you fast.
But on it's own, your website will get little traffic. To get your site in front of your prospect, you need…
Tool #3: Blogs that Drive Traffic from Google
Remember our old friend SEO Research? She's gonna help us write blogs that get your site ranked onto the first page of Google.
That means when people search for a keyword like "therapist near me," you're going to pop up. All it takes is enough targeted blogs. You see…
Google is a fickle cat.
She wants to see that you've left a lot of food (blogs) that smell good (are relevant to your prospect) before she gets close and allows you to pet her (rank on the first page).
Edit: I'm reading this six months later and that metaphor was atrocious, but I'm not changing it.
You know that if you're not on the first page of Google, you're nonexistent to 90%+ of people searching for you. 
You also know what you've got to offer. It would be a shame if you let a little blogging get in between you and your prospects.
So, don't hesitate. Use those keywords you identified, write blogs about them, and get seen so you can help your people.
And once you start bringing in new clients, you'll need a safe way to communicate with them…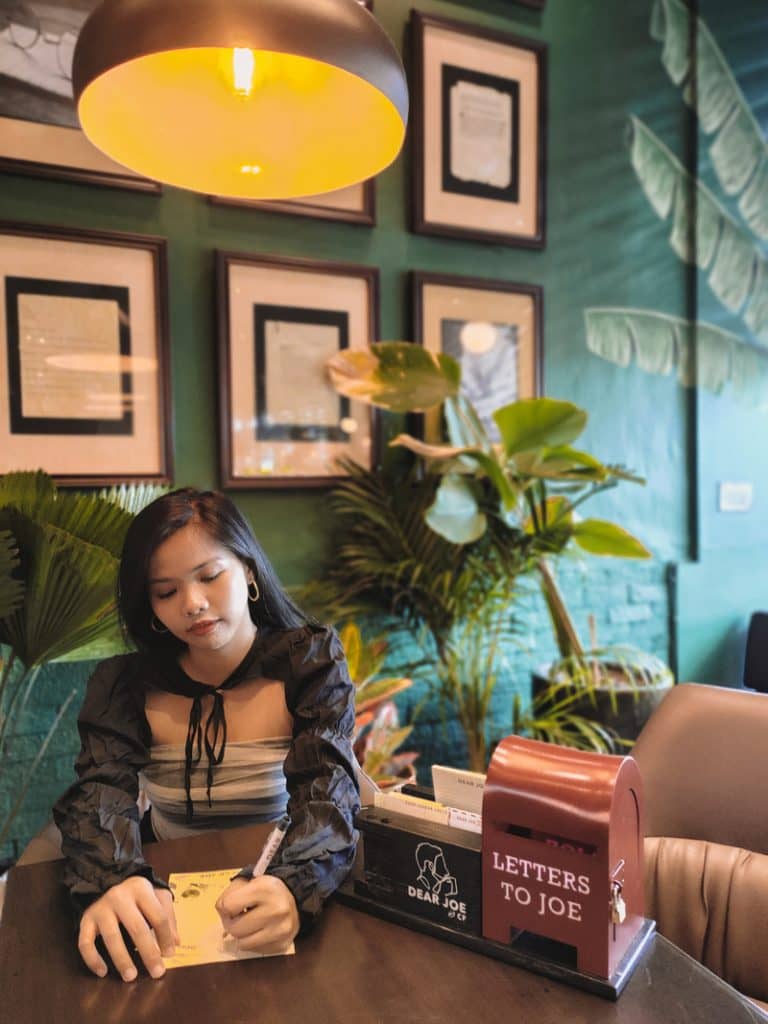 Tool #4: Encrypted and HIPAA-Compliant Email Service
You need a way for patients to safely tell you about their concerns remotely.
This tool for getting new therapy clients helps you communicate before getting started in therapy with them.
Without encrypted and HIPAA-Compliant emails, you're not making it easy for clients to communicate with you and eventually sign up for a service.
The service I recommend is HushMail. They keep your client's information private and secure, so you can connect with them before, during, and after practice.
That's just one more perk of partnering with you on their therapeutic journey, and one more way you help them feel safe.
By now, you should have a website and blog up backed by the SEO research you did with Tool #1. You're sending safely encrypted emails and signing up folks left and right.
But you want to take this fire you're burning and throw gasoline on it, so to speak.
That brings us to Tool #5 which will turbo-charge your client-attraction…
Tool #5: A Psychology Today Profile that Gets New Therapy Clients
If you want to build your caseload and waitlist FAST, then you need a Psychology Today profile.
Over half of all new therapy-seekers start their search for a therapist on a directory, with Psychology Today being the most popular by far.
This tool for getting new therapy clients does incur a cost – $29.95 per month – but it easily pays for itself if you get one client per month from this channel.
(Not to mention some of this money goes to mental health research!)
With good mental health copywriting, you can stand head and shoulders over the competition…
You'll get recognized and requested by hiring a mental health copywriter who can speak to your customers' pain points and get them interested in your services (all in 200 words or less).
Don't get a bland profile.
Hire a professional mental health copywriter to write your psychology today profile and watch a wave of new clients come into your practice.
Tool #6: Online Directory Profiles as a Tool for Getting New Therapy Clients
But Psychology Today isn't the only place you should focus your efforts.
Directories like Therapy Den, Good Therapy, Theravive and ZenCare can help you get the successful practice you desire.
Varying in cost, these smaller but still beneficial directories help your future clients find you and book your services.
These tools for getting new therapy clients are straightforward (and you can even copy-and-paste your Psychology Today Profile bio into theirs, saving you time and money on mental health copywriting.)
Lastly, the more directories you're on, the more new clients can easily find you and see how your services and expertise are exactly what they are searching for.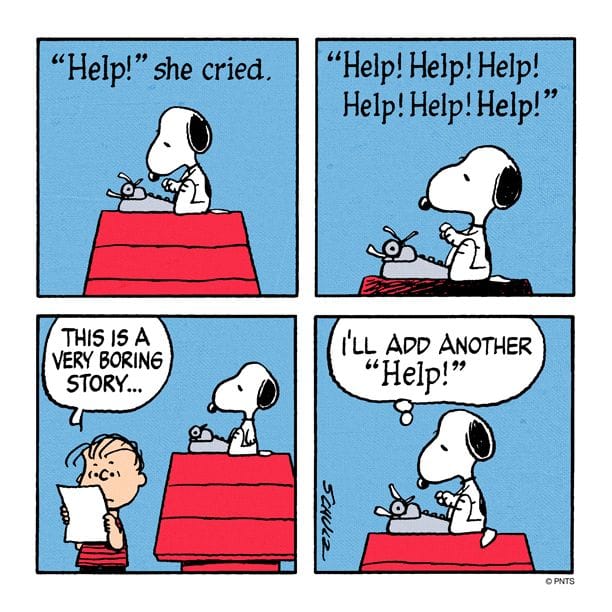 Now You Know How to Get New Therapy Clients
There you have it! Six Tools for Getting New Therapy Clients into your practice.
Once you put these tools for getting new therapy clients into practice, you're going to have a lot more requests for your services. These tools can be leveraged to build a full caseload and a months-long waitlist that keeps you stable and secure in your practice.
So, if you're ready to outsource your mental health copywriting efforts to a professional… spend more time with new and existing clients… be present with them… and have more time for your family and loved ones…
Hire me.
I'm in love with helping professionals like you get the practice they deserve. After all, you didn't do up to a decade of schooling to have a half-full practice.
Use the contact form to message me now.
-Brandon Grill
Mental Health Copywriter
Austin, TX
P.S. I didn't have space to extoll the virtues of persuasive emails that get opened, read, and that inspire action (such as buying your guided meditations, for example). Check back in the future for a post about how to use emails to benefit your practice.