Attract New Clients Through Mental Health Copywriting
Every minute, new clients are out there looking for mental health solutions. With solution-based mental health copywriting, my words help new clients find you…
Dear Mental Health Professional,
Your job is hard.
You work long hours to help your clients heal and grow.
And at the end of the day, you need to recharge your batteries…
The last thing you want to do is spend hours crafting emails, revising your website, or outlining new blog material.
But you know that these are crucial items if you want to succeed and grow! Without them, you're marketing in the dark.
I Get Clients to Request Your Services through Mental Health Copywriting
Though there are millions of people actively seeking mental health services, few are finding the right therapist. Here's why…
Mental health professionals like yourself have spent up to a DECADE studying your profession, and it shows. What the years in school didn't teach you is how to market yourself and draw in new clients…
And that's why I write for you. With the right, emotionally compelling words, professionals like yourself could be overflowing with new clients… in a matter of months!
If you want:
A full caseload
A "forever waitlist"
The ability to charge higher rates
Your time back from doing "self-marketing"
And more!
Then you need a mental health copywriter who can catch the interest of new clients, spark desire for your services, and compel new clients to reach out to you.
Potential clients are groping around in the dark to find you. The right marketing will shine a spotlight on you and your services.
Build a Full Practice in Months (Not Years) via Mental Health Copywriting
Whatever your specialty, I can write to highlight your expertise. I write for counselors and therapists, LCSWs, LMFTs, sex therapists, addiction therapists, and more.
As an added bonus, I do it while expertly preserving your unique voice. This familiarity resonates with the client immediately and helps you connect even before you start their first new client session.
Discover the Easy Way to Get New Therapy Clients
As a copywriter for therapists and other mental health professionals, my #1 job is to get your potential client to book your services… and spend her money with you.
And it might sound counterintuitive, but my superpower for convincing new clients to book your services…
is…
I'm a regular guy like them!
You read that right – I AM your client!
In other words, I speak your potential client's language. And though I'm not a therapist, I've done a lot of therapy work myself, so the positive outcomes that therapy achieves are not new to me. In fact…
I'm happy to admit that I've been in individual and group therapy… and on paid retreats.
I've completed more than 3,500 hours of meditation since adopting a daily practice in March 2017!
And spent over $9,240 on my own mental health – not including travel.
I don't say these numbers to impress you, but to say – I'm serious about mental health!
And I want to help your clients stop fumbling around in the dark with no help in sight. As a mental health copywriter, I put you in the spotlight with attractive mental health copywriting, so clients can find you and experience healing.
Ready for Private Practice?
When I free up your busy schedule by writing your copy, you experience:
Less stress and burnout
Exiting the feast-or-famine mode for good
Ranking on Google's first page for your area and specialty (so those who need you can find you!)
The luxury of more time with your family, friends, and loved ones – maybe even writing your book!
Your future clients are searching for you in the dark. Let me use mental health copywriting to guide them to you.
Have you thought about how your website ranks on Google?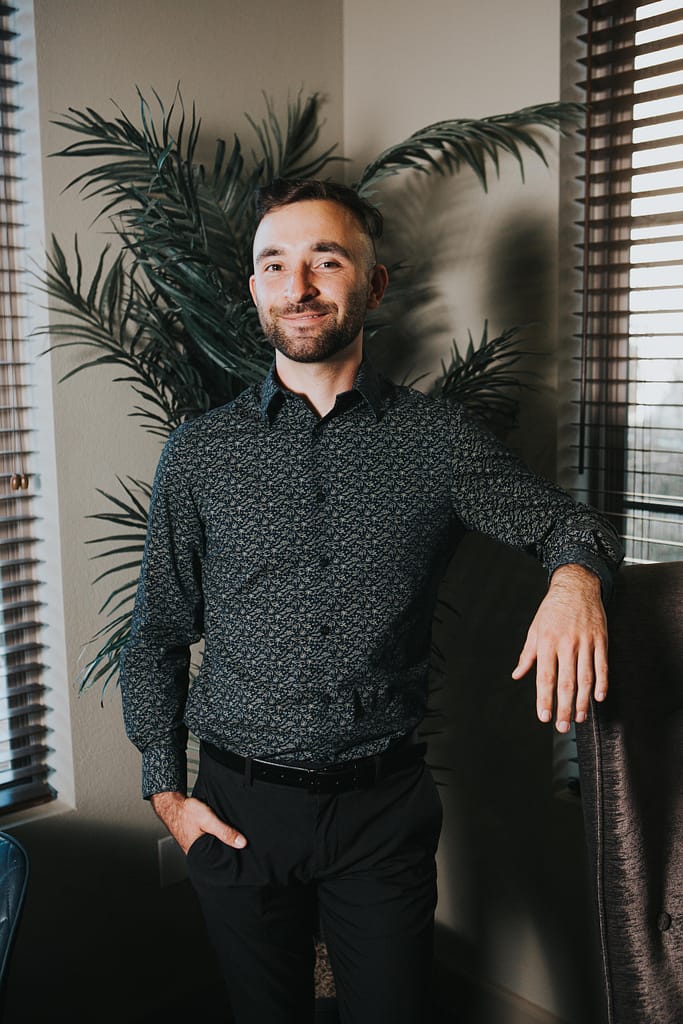 Mental Health Copywriting Services
Website Copy that Converts Clients
Persuasive mental health website copy converts your viewers into paying clients. The beauty of mental health website copy is that it sets the tone for all of your online marketing efforts, and you only need to do it once.
Starting at $397 for the first page, and $297 each additional page.
Blogs Optimized for Google Search
Blogs that use highly searched keywords and phrases in an authoritative and helpful way boost your rank in search engines like Google. With my experience and consistent focus, you could have the #1 spot on Google in as little as 3-6 months.
Starting at $197 per blog. Discounts on bundles.
Emails That Sell While You Sleep
You've got a growing base of current and potential clients. Let's capitalize on these warm leads with emails that get your clients salivating over your products and services. Cha-ching!
Starting at $97 per email. Discounts on bundles.
Professional Online Profiles
Statistics show that over half of all new therapy-seekers start their search for help on sites like Psychology Today, Therapy Tribe, Therapy Den and Good Therapy. Let me highlight your skills and expertise in a way that gets new clients vying for your time.
Starting at $147.
Landing Pages that Get New Clients
These are pages we can advertise online that capture your future clients info, so we can continue marketing to him until he buys a product or service. When done right, these are highly cost-effective tools which bring an immediate wave of new clients.
Starting at $347.
Copywriting Packages
Basic ($947)
SEO Content Map with Highly Searched Keywords
4 Highly Relevant Blogs
For those with lower budgets and noncompetitive markets.
Medium ($1,567)
SEO Content Map with Highly Searched Keywords
8 Highly Relevant Blogs
4 Emails – Welcome Sequence or Weekly's
To rocket-fuel your business fast.
Mega ($2,367)
SEO Content Map with Highly Searched Keywords
8 Highly Relevant Blogs
8 Emails – Welcome Sequence, Product Sequence, or Weekly's
1 Monthly E-Newsletter
Best package for building a relationship with current and potential clients.
Need a more tailored approach? No problem! Tell me about your goals using the contact form.
I'm Brandon Grill, Your Mental Health Copywriter
Ever since I was a kid, I've always loved writing. I'd written to relieve stress and express my creativity when I needed it. But it wasn't until a few years ago that I fell in love with the art and skill of copywriting…
The short story is I moved to Austin, TX, and made friends with a guy named Stephane, a tall accountant from Burundi who's making 6 figures and traveling at will.
I was at a career crossroads, so, I trusted his advice when he told me to plan my ideal day and use it to "reverse engineer" my career.
Something in this simple exercise caused a shift in me, and I began to see my lifelong love of writing in a new light…
It was at that moment I realized what I really wanted was to spend my days writing to help businesses grow and thrive. This led me to copywriting where I discovered a niche in the mental health industry.
Today, I help mental health professionals grow their businesses, charge higher rates, attract their ideal clients, and have less stress and worry.
See how your website ranks.
TESTIMONIALS:
" I highly recommend Brandon's services. His copywriting for my company website and presentation slide deck directly contributed towards client acquisition for my company. Brandon is extremely easy to work with due to openness to feedback and efficiency."
-Jihad Iqbal, Founder and CEO, Liberate IT Consulting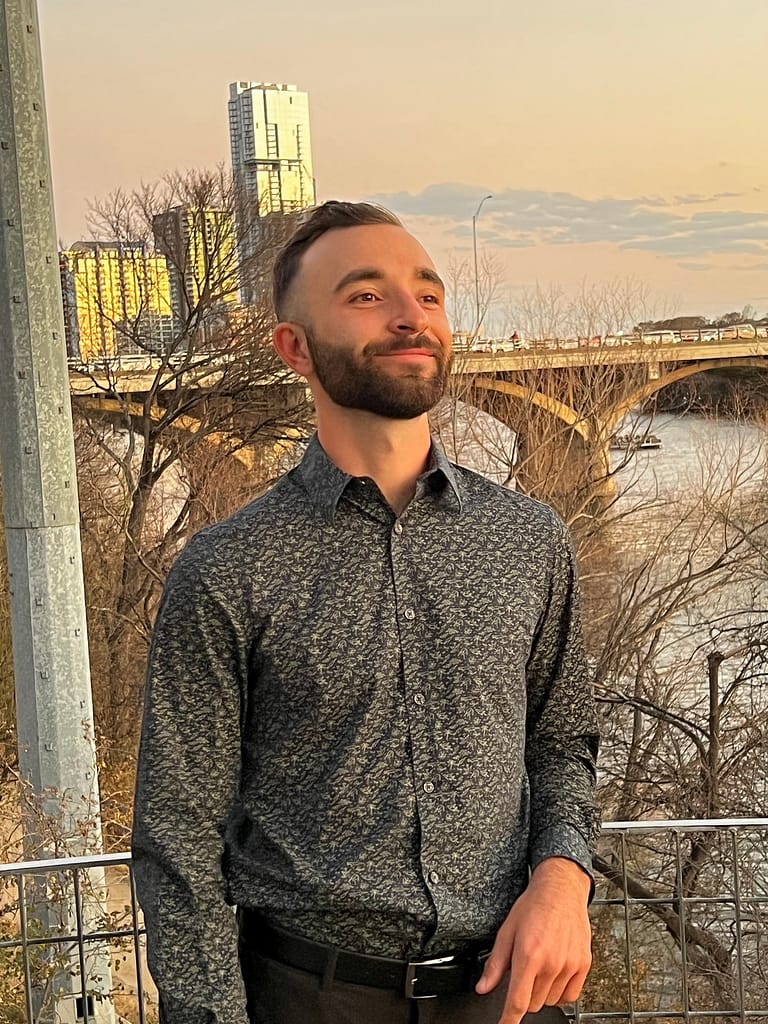 Contact Me for Mental Health Copywriting Services
If you're ready to have your time, energy, and happiness back, allow me to take care of your mental health copywriting needs.
Use the form below to tell me about yourself and your project. If you'd like, request a free site audit from me.
Or…
If you want to get started quicker, schedule a free discovery call with me to talk about your project.